High Quality Online Mastering For Streaming, Download, CD and Vinyl Formats.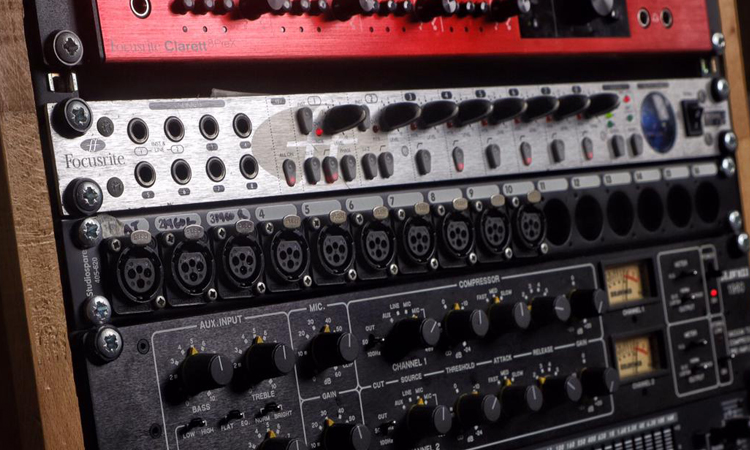 We're pleased to offer great quality, professional online audio mastering aimed at electronic music producers, DJs, record labels, music distribution companies and other members of the creative industries. With today's music industry being fiercely competitive, using our online mastering service is an efficient, fuss free way to ensure your finished songs sound as crisp, clean and detailed as possible, giving you an advantage over your competition.
Equal parts science, art and engineering, mastering is not only the last opportunity to correct tonal or dynamic imbalances in the mix, but also the best way of bringing out the specific qualities of your music. After all, presenting your music to the world in the correct manner is crucial for standing out in a crowded market - whether you're releasing music on vinyl, CD or digitally to streaming services such as Spotify or Apple Music.
We primarily work on electronic music styles including grime, hip hop, UK bassline/garage, drum & bass, house, techno and rock, but are more than happy to work on tracks from any genre.
Online Mastering | 2023 Price List
| | |
| --- | --- |
| Online Mastering | Please contact us for a detailed quotation. |
| Additional Mastering - different versions of the same mix (instrumental, acapella, radio edit ETC), DDP images or vinyl ready masters | Please contact us for a detailed quotation. |
| Red Book formatted pre master CD + reference disc | Please contact us for a detailed quotation. |
Mix Submission Guidelines
Here are a few guidelines regarding how best to submit your file for master:
Export your mixes to a 24-bit or higher WAV/AIFF file
Please remove any master bus EQ, compression, limiting or other processing. If you feel that a specific processor adds something extra to the mix, please send separate processed and unprocessed versions.
Your master output level should not exceed -2dbFS - this avoids any peak clipping that might compromise the final product.
How Does It Work?
Mastering work is typically undertaken via online file transfer using WeTransfer, Dropbox or similar. After we've received the files and checked them over for technical issues, our typical turnaround time for mastering is around 5 working days for one song, with more time required for bigger projects.
Once the work is completed, we will send a preview master across to you for approval, with one revision included in the price, allowing you to check the master in your own listening environment before requesting any alterations you might require.
We can also mix your songs for you if required at an additional cost; for more information on our audio mixing service please check out our Audio Mixing page. To make a mastering booking, or discuss your project and timescales with us in more detail, please contact us via e-mail or telephone.
Our recent client/credit list includes:
3000 Bass, 31 Recordings, Acid Lab, AC Slater, Altered Perception, AMOG, Arkaik, Axtion, Bad Boy Chiller Crew, Baltic Weather, Banzai, Bare Bones Audio, Bass Boy, Ben Fawce, Bou, Bru-C, Bunkr Music, Burt Cope, Circus Records, Crucast, Dailiv, Darkzy, D Double E, DJ EJ, DJ Phoenix, Dommix, Dope Plates, Ed:it, Ella Knight, Espree, Fineart, Flava D, Flexout Audio, FooR, Georgie Riot, GLXY, Hidden Audio, Holy Goof, Jaguar Skills, Jame, Jamie Duggan & Booda, Javeon, J Daure, Joe Mal, Kareem Jamal, Kid Kun, Kings & Bears, Kontent, Lossless Music, Lucky House Management, MC Spyda, Mikey B, Monty, MPH, Mr Virgo, Muckee, Nausika, Notion, NuBass, Nu Era, Paige Eliza, Pelikann, Phoenix, P Money, QZB, Random Movement, Redeyes, Revo, SB Zulu, Shapes, Simula, Skepsis, Spinnin' Records, Soulecta, Soul Intent, Special X, Subdivision, Sub Terra, Subtitles Music, Survey, Tengu, The Skeptics, Thomas Thinks, TS7, Tsuki, UKF, Universal Works, Vacca, Vandal Records, Verses, Volt, Wa-Fu, Window Kid, Wittyboy, Yoshpit and Yozhi.