High Quality Audio Mixing And Vocal Editing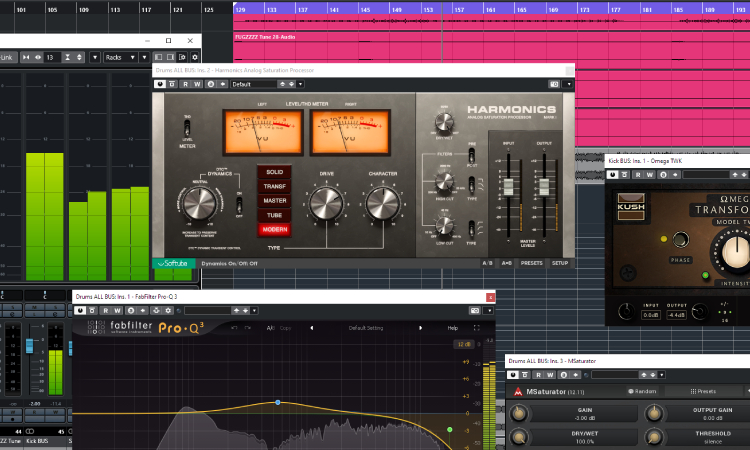 We offer an efficient, high quality audio mixing and vocal editing service aimed at record labels, music producers, artists and other creatives. With today's music industry being more competitive than ever, hiring us to deliver a great sounding mix of your song will not only make your life easier, but can also give you the edge over your competition.
We utilise the latest 64-bit digital technology for mixing, alongside class leading plugin processing from the likes of UAD, SoundToys and FabFilter which allows us to deliver crisp, high definition mixes in a consistent and timely fashion.
We're more than happy to work on your mixes in a number of ways, ranging from a full mixdown of all individual channels or specific vocal mixing/tuning through to mixing from a smaller number of stem bounces; a great option if you're broadly happy with your mix but would like our input as a second pair of ears to finalise the mix.
Audio Mixing | 2023 Price List
| | |
| --- | --- |
| Audio Mixing | Please contact us for a detailed quotation. |
| Vocal Editing/Tuning | Please contact us for a detailed quotation. |
We'd love to hear from you about your next project! Please get in touch by phone or e-mail to discuss your needs.
How Does It Work?
Mixing work is typically undertaken via online file transfer using WeTransfer, Dropbox or similar. After we've received the files and checked them over for technical issues, our typical turnaround time for mixing is around 5 working days for one song, with more time required for bigger projects.
Once the work is completed, we will send a preview mix across to you for approval, with two revisions included in the price, giving you the chance to check the mixes in your own listening environment before requesting any alterations you might require.
We can also master your songs for you if required at an additional cost; for more information on our online service please check out our Online Mastering page. To make a mix booking, or discuss your project and timescales with us in more detail, please contact us via e-mail or telephone.
Our recent audio mixing clients/credits include:
Banzai, Bass Boy, Ben Fawce, Boston College, Bou, Bru-C, Chromatic, Crucast, Darkzy, DJ Phoenix, Ella Knight, Flava D, Holy Goof, Javeon, MC Spyda, Mr Traumatik, Mr Virgo, Notion, SB Zulu, Simula, Skepsis, Skue-K, Thomas Thinks and Universal Works.