Mastering is the process of making the final mixes of your music translate well on any playback system.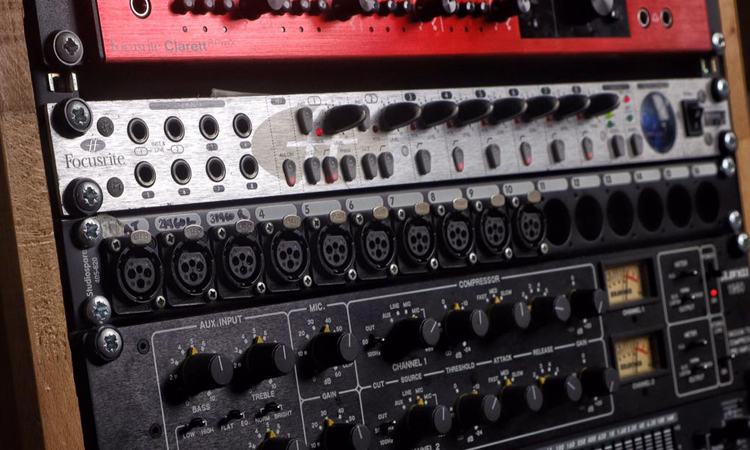 Mastering is the essential final step in making your finished mixes into a commercially ready product.
Not only is it the last opportunity to correct tonal or dynamic imbalances in the mix but it is also a subtle process of bringing out as much quality from your music as possible.
We offer crisp, clean stereo mastering for CD audio, lossless (WAV/FLAC) and iTunes formats using custom full range monitoring and hand picked processing of the very highest quality.
We pride ourselves on an uncompromising attitude to sound quality, attention to detail and working closely with our clients to provide the best possible outcome for each master.
Mastering sessions are conducted remotely via online file transfer. To achieve the best results, finished mixes should be submitted for mastering in 24bit WAV/AIFF format. There should be no dithering or master bus processing applied (EQ, compression, limiting) and your master output level should not exceed -3dBFS.
We'd love to hear about your next project - please get in touch by phone or e-mail to discuss your needs.
Our recent client/credit list includes:
Acid Lab, Altered Perception, Baltic Weather, Bare Bones Audio, Bass Boy, Ben Fawce, Bru-C, Bunkr Music, Crucast, Dailiv, Darkzy, Dope Plates, Flava D, GLXY, Hidden Audio, Holy Goof, Javeon, J Daure, Kings & Bears, Lossless Music, MC Spyda, Monty, Mr Virgo, Nausika, Notion, NuBass, Project S2di0, Random Movement, Redeyes, Rob Greco Guitar, SB Zulu, Skepsis, Soul Intent, Subdivision, Subtitles Music, The Skeptics, Thomas Thinks, Universal Works, Vandal Records, Verses and Window Kid.